About
Star Dancer Studios was formed to support video production for a variety of clients and produce documentary films. Star Dancer's ideal clients want to make a difference in the world - whether through a project, cause, service or product. They want to promote their message to a wide audience using the audio/visual tools available today, coupled with expert production, editing and distribution experience. One Star Dancer project, Violins of Hope, documented lovingly restored stringed instruments belonging to prisoners of the Holocaust.
Principal Mark Gordon has over 25 years experience developing advertising and marketing collateral and short videos, commercials and public service announcements. He collaborates with writers, producers, editors, photographers and other creative professionals to ensure your project has access to the best minds and expertise.
Gordon wrote and produced the award-winning documentary Awakening in Taos, a film about early 20th century philanthropist and arts supporter Mabel Dodge Luhan. The film has been syndicated on nearly 100 PBS stations, and seen at film festivals around the country. He is working on a second documentary film, The Many of Many Colors, about Native American Artist Blue Spruce Standing Deer.
To see examples of Star Dancer's work, visit the Sample/Video page. Contact us today to discuss your media needs.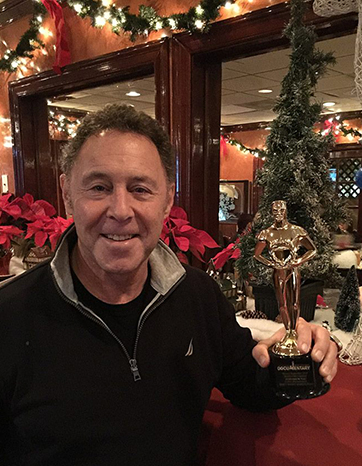 Top